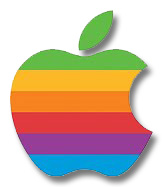 The Vintage Mac Museum tends to get several emails per month from people with older model Macinti, looking to sell their systems and wondering how much they're worth. Being familiar with old Macs and visible on the web, I understand why folks are asking me this question. But this can be a tough value to determine, there isn't a blue book or single exchange available for old Macs.
"I am the original owner of the Bondi Blue iMac Rev C, which is usable and in excellent shape for it's age. The serial number sticker attached to the case shows date of 1/7/1999. Does this mac have collector value?"
"Since I want to give some money to a friend of mine for Christmas, I have decided to sell my Macintosh IIsi computer. Unfortunately, I am not sure what a fair price would be. Can you please give me some advice?"
As of this writing (2011), on average I'd say most old Macs are worth about $100. Many less than that. An original 128k Mac, truly rare items and prototypes can command hundreds to thousands of dollars. For most systems, sentimental values tend to be higher than resale prices.
Here's how you can determine how much your old Mac is worth:
Jason Ponic's Apple Computer Market Guide compiles resale prices for various models of vintage Apple equipment. It's a nicely compiled resource, most values seem fairly representative of eBay market rates.
eBay is the largest market and a good resource to help determine Mac prices. There are two types of sellers listing this type of equipment, professional sellers and closet cleaners. The professional seller is going to ask the most, these are good upper bound prices for insurance purposes. The closet cleaner just wants to get rid of his/her old stuff at a fair price, these are the more practical values. Check Completed Listings to see what things have actually sold for (or not), rather than the initial asking values. Heavier items may have lower values unless they're very rare, due to higher shipping costs.
craigslist is the classified ads of the web, broken down by city. Search for your model in your local version as well as those for other major cities (e.g., New York, Boston, San Francisco) You'll quickly get an idea what average prices are and who is still thinking their $1500 computer is still worth $1000 7 years later. Craiglist by design is a local service, so selling your Mac across the country this way is not typically viable.
Mac of All Trades and PowerMax tend to be a good resources for current retail market values. These vendors buy some used systems, usually at one-half to two-thirds of retail value .
Average out the values you find to determine an approximate worth. You also need to factor in the rarity of the particular model, and the relative availability based on your location. Here in the Boston area there is no shortage of old computers, with many colleges, high tech companies, the MIT Flea and a vibrant local craigslist. But if you don't live in a major metro area or are looking for something less common, you can wind up paying multiple times what someone else might for the same item.
Such I suppose, is how the market works.
As of this writing for both the Mac IIsi and the iMac G3 I'd estimate about $50 each, I see these models selling on my local craigslist regularly. A rev A bondi blue iMac might be worth twice that. A G4 Cube or PowerMac G5 can go for $250. If you have an working Mac 128k you can probably get $1000 on eBay. For a Mac Plus in a carry bag, don't expect more than $100. If you have the original packaging that can increase the value.
You can often get more money for old Macs – if they aren't rare models – by breaking them down and selling them for parts. The whole is usually worth less than the sum of its parts when reselling on eBay.
…
The Vintage Mac Museum is a private, working collection of the pre-Intel Apple Macintosh and related memorabilia. We provide old Mac file transfer and conversion services, along with research into old Mac technologies for patent searches or academic purposes.
This thread is closed and new comments have been disabled. Thanks for your interest!
42 responses to "How Much Is My Old Mac Worth?"