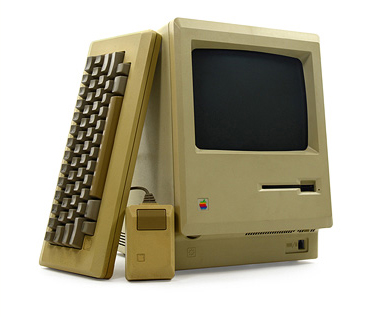 Today is the 30th anniversary of the launch of the Apple Macintosh. As we all know, on January 24, 1984, Apple computer introduced Macintosh. And we saw why 1984 wouldn't be like 1984.
Happy 30th Birthday Macintosh!
As you might imagine, it's been getting a bit of press. To help with the coverage, it's also been a busy past week behind the scenes at the Vintage Mac Museum.
Last weekend a photographer from Reuters stopped over the house to take some photos of the original Mac. We set one up and played around with MacPaint and MacWrite for a while, looked at the packaging and accessories, etc.. A few of these photos along with comments were posted to the Reuters newswire for use in support of the anniversary.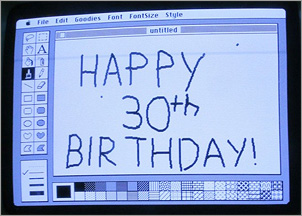 These started appearing yesterday internationally!
• The Baltimore Sun (USA)
• Business Today (USA)
• The Calgary Sun (Canada)
• Malay Mail Online (Malaysia)
• GMA News Online (The Phillipines)
• Kaleej Times (United Arab Emirates)
• The Peninsula Times (Qatar)

In addition to that, the VMM, iFixit and Cult of Mac teamed up to do a teardown of the original 128k Mac as a special anniversary repair guide. The Museum supplied the (non-working) sacrificial Mac for dissection. They did a great job, it's well worth a read – very entertaining.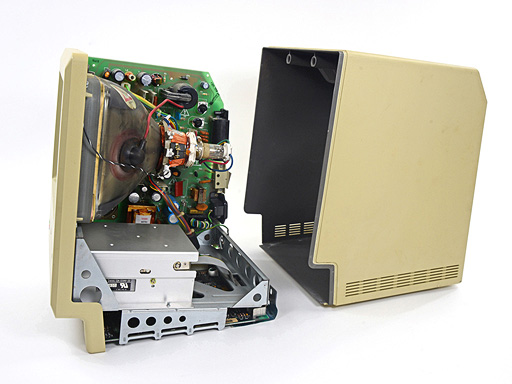 Here's to another 30 years of Macintosh – and hoping it's insanely great!